4Moving Biotech, a biotechnology company and subsidiary of 4P-Pharma, focusing on the development of 4P004, a first-in-class disease modifying osteoarthritis drug (DMOAD) for a curative treatment of osteoarthritis, announces that it has enrolled its first patient for phase I of LASARE clinical trial study.
"We are so excited to have the first patient enrolled in our first-in-human phase 1 clinical study. […] we hope to bring a unique first-in-class solution to improve quality of life for the millions of people suffering from OA worldwide", said Francis Berenbaum, co-founder and CEO/CMO of 4Moving Biotech, Professor of rheumatology at Sorbonne University and Head of rheumatology department at St-Antoine's hospital (AP-HP) in Paris.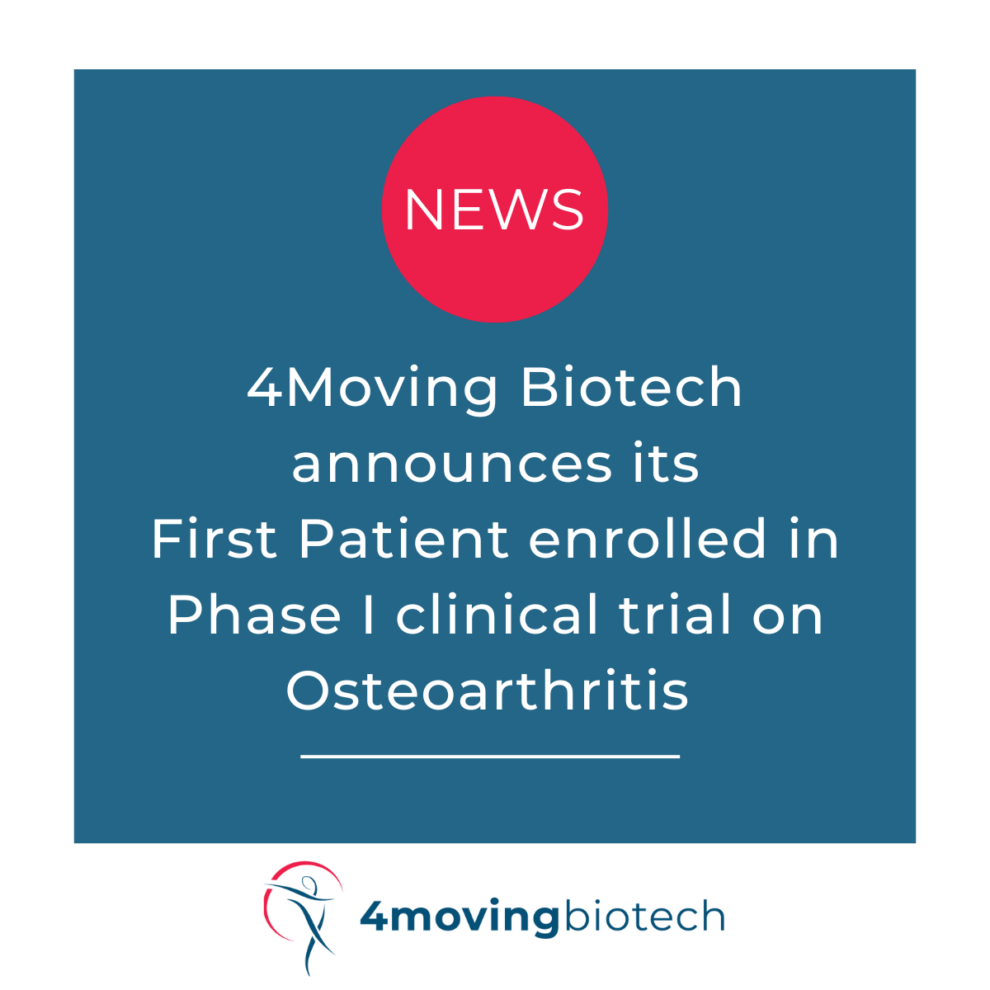 Read the full press release on Business Wire.
https://www.businesswire.com/news/home/20221012005913/en/CORRECTING-and-REPLACING-4Moving-Biotech-Announces-First-Patient-Enrolled-in-Phase-I-Clinical-Trial-on-Osteoarthritis
Contact presse
Emmanuelle Lopez – CFO
Email : emmanuelle.lopez@4p-pharma.com
Emmanuel Dadjé – Communication Service
E-mail : emmanuel.dadje@4p-pharma.com
Office : + 33 1 44 97 40 59