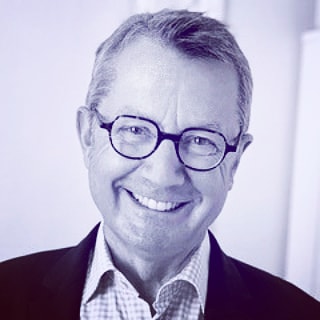 Patrice joined 4P-Pharma in 2020 as Chief Scientific Officer aligned with his goal to bring life changing and disease-modifying therapeutics to Patients. He brings over 35 years of experience in large pharmaceutical and biotechnology companies in France and USA.
Before joining our team, Patrice spent 5 years as Head and General Manager of the Roche Institute for Research and Translational Medicine with the aim to transform discoveries from fundamental research into applications for patients through close partnerships with the biomedical research community. Prior to this role, Patrice held leadership roles at Sanofi Aventis as Director of Functional Genomics Department and at Ipsen as VP of the Digital & Translational Sciences platform. He was also the CSO and Head of Translational R&D at Genethon, a non-for-profit biotech financed by the patient association AFM-Téléthon (French Muscular Dystrophy Association) fully dedicated to the design and development of gene therapy treatments for rare diseases.
Patrice holds a PhD in Biotechnology from Institut Pasteur and University Paris VII and an MBA-type training from INSEAD-CEDEP. He also received accreditation to supervise researches (HDR) in Molecular Pharmacology from University Lille l. In 2009, he was appointed as Adjunct Professor at Paris Descartes University and ParisTech Elite schools.
Patrice is the co-author of more than 150 scientific papers and patents.