4P-Pharma, a clinical-stage biotechnology company and the research center Institut de la Vision (Sorbonne Université, Inserm, CNRS) establish a partnership agreement for the development of 4P020, a promising therapeutic approach for dry age-related macular degeneration (dAMD) and Stargardt disease with the support of the SATT Lutech.
This drug candidate, initially studied by Dr Valerie Fontaine at the Institut de la Vision, opens a new therapeutic strategy for these diseases.
"This public-private partnership demonstrates our shared commitment to develop breakthrough and novel therapies that can have a meaningful impact for the millions of patients suffering from dAMD and Stargardt disease worldwide," says Revital Rattenbach, chairwoman of 4P-Pharma. "Our goal is to accelerate the development of this innovative drug and bring it to the clinic as quickly as possible".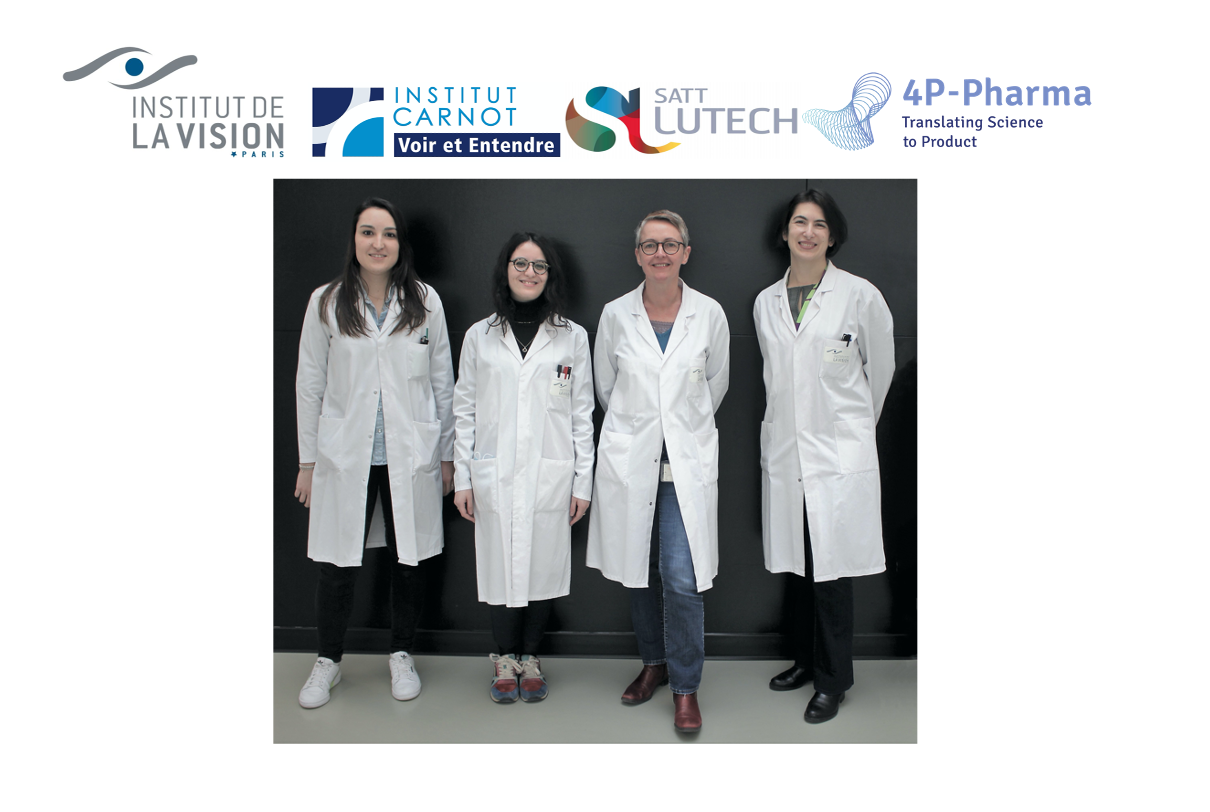 Valerie Fontaine's team at IDV
From left to right Elodie MONTEIRO, Thinhinane BOUMEDINE, Valérie FONTAINE, Cécile VIDAL
Read the full press release :
EN: 20210128_PR_IDV_Lutech_4P_vEN
FR: 20210128_PR_IDV_Lutech_4P_vFR
Press contact Institut de la Vision
Emanuela De Luca, Scientific Communication and Events
E-mail: emanuela.de-luca@institut-vision.org
Press contact SATT Lutech
Jeanne Gaubert, Technology Licensing Officer
E-mail: jeanne.gaubert@sattlutech.com
Press contact 4P-Pharma
Roselina Lam, Business development and Licensing Manager
E-mail: roselina@4p-pharma.com