4Living Biotech and Sanofi signed a clinical collaboration agreement.
The two companies will join their expertise to demonstrate the potential efficacy of Mozobil® as a treatment for acute and chronic complications of COVID-19.
Pascal Rigaudy, Global Head, Transplant Brands at Sanofi, mentioned that "Through its collaboration with 4P-Pharma, Sanofi is delighted to continue to advance the fight against COVID-19 and reinforce its partnership approach to promote the research and biotech sector in France, […].
Revital Rattenbach, chairwoman of 4Living Biotech said "[…] This agreement is an excellent example of 4P-Pharma's strategy to work with a strategic partner to accelerate patient access to its innovative programs."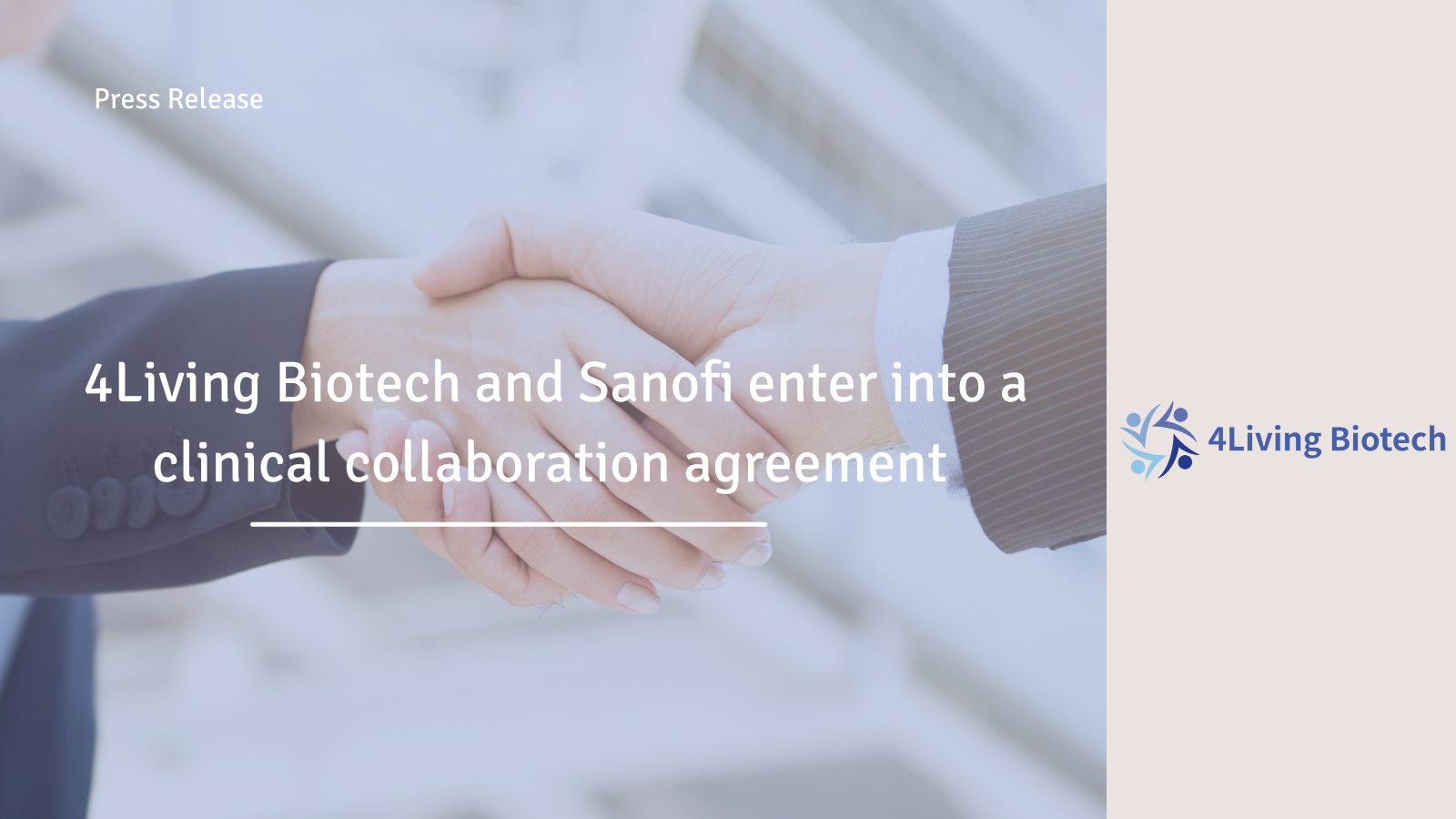 Read the full press release:
EN: 20211123_PR_4LB-Sanofi-vfinale_vEN
FR: 20211123_PR_4LB-Sanofi-vfinale_vFR
Press contact 4P-Pharma
Roselina Lam, Business Development and Licensing-in Manager
E-mail: roselina@4p-pharma.com